According to the Boston Globe, a man from Boston's Dorchester neighborhood was arrested for operating a motor vehicle under the influence of alcohol (OUI), and this was allegedly his ninth drunk driving offense. Authorities say the man was 61-years-old at the time of his arrest, which occurred on Route 2 in Boston.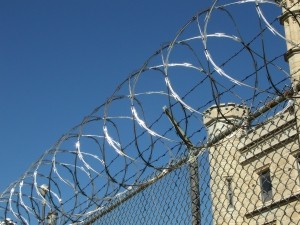 A spokesperson for the Massachusetts State Police has said this defendant had eight previous convictions for drunk driving.  This is certainly more than one would expect considering a defendant such as this will have multiple concurrent suspensions on his or driver's license.This defendant did in fact have a suspended license and was charged with operating on a suspended license (OAS), operating under the influence of intoxicating liquor or drugs, driving with an open container of alcohol in a vehicle, driving with a child safety seat not properly fastened (indicating there was allegedly a young child in the car at the time of his arrest), and a marked lanes violation.
The reason for the marked lanes violation (weaving) is because the police need probable cause to pull a vehicle overm and they will issue the moving violation in support of that finding of probable cause. Court records indicate that he was first arrested and convicted of drunk driving in the early 1980s and has a lifetime suspension on his driving privileges.   However, it is important to understand that character evidence is not allowed in court in the Commonwealth of Massachusetts.  This means that, even though he has multiple OUI convictions on his record, that doesn't mean he is guilty this time, and the prosecutors can't use that against him.  He is therefore presumed innocent unless and until he is found guilty by a judge or jury beyond a reasonable doubt.
As our Boston drunk driving accident lawyers can explain, a person with a lifetime suspension on his or her driving record does not likely have car insurance.  They also may not own the car in which they are driving at the time of the accident. In fact, there is a good chance that they borrowed the car.  If that person knew or had reason to know the at-fault driver has a suspended license for drunk driving, and that person takes that car and causes and accident, you may have a claim against the owner of the vehicle under a theory that is known as negligent entrustment.
In other words, the owner of the vehicle was negligent in letting the at-fault driver borrow the vehicle, because they actually knew or had reason to know this person was likely to drive drunk and could cause an accident.  This means you can sue that person by filing what is known as an uninsured motorist claim against your own car insurance company to cover your damages. You may also be able to file what is known as dram shop claim against the bar that served them their last drink. To help in this effort, the Massachusetts government maintains what is known as a place of last drink list in most drunk driving arrests.
If you or someone you love has been injured a Boston drunk driving accident, call for a free and confidential appointment at (617) 777-7777.
Additional Resources:
Dorchester man arrested in Lincoln on 9th drunken driving charge, Jan. 30, 2017, By Andy Rosen, Boston Globe
More Blog Entries:
Bruins Star Ray Bourque Arrested for Drunk Driving After Car Accident, July 5, 2016, Boston Drunk Driving Injury Lawyer Blog