We have all heard about a wedding or been to a wedding when one of the guests got drunk and acted in an inappropriate manner. However, when someone drinks too much and decides to get behind the wheel of a car, things can get much worse.  In some case, one doesn't even need to get behind the wheel of a car to drive drunk.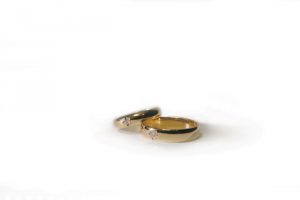 According to a recent news article from Fox 25 News Boston, a man has just been arrested for allegedly getting drunk and crashing a golf cart.  Witnesses say, the best man at this wedding was open about the fact he does not like the bride.  He allegedly left the wedding and then stole a golf cart.  He then crashed the golf cart at the wedding venue and was walking around covered in blood.  This was a six-person golf cart that belonged to the resort at which the wedding was being hosted.  The cart was left on the 11th tee of one of the golf courses after it sustained heavy damage in the crash. At that point, local police showed up and placed the man under arrest for various crimes.  He has just accepted a plea deal in which he pleaded guilty to one count of unlawful mischief.  He also had to make restitution to the golf club in the amount of $5,000 to repair the damage to the golf cart.  While nobody else was injured in the golf cart crash, the man broke his hand in the accident.
While most people think of drunk driving as something that requires a motorized vehicle, that is not actually correct.  For example, in the Commonwealth of Massachusetts, a person can certainly be found guilty for operating under the influence (OUI) of alcohol on a vehicle that is not powered by an engine.  A person could get an OUI while riding a bicycle or operating a pedicab.  You could also get a DUI for operating a non-traditional motorized vehicle like a golf cart, so long as you were on a public way.
While this may seem strange, the reason for this is because when you think about it, a person who is drunk while riding a bicycle could easily cause a serious car accident. If a person is operating his or her bicycle in traffic while under the influence of alcohol, it is not hard to imagine how that bicycle operator could swerve or drive erratically in such a way that would cause a serious accident.
However, it is also likely that the person who is riding the bicycle does not have liability insurance.  This means that it may be necessary for your Boston drunk driving accident lawyer to represent you in what is known an uninsured motorist claim.  Since the person on the bike is not insured, they may be considered an uninsured motorist (UM), and, if you own a car, you likely have what is known as UM coverage to compensate you in situations like this example.  However, your insurance company will treat you like any other person and not give you any extra help because you are their customer.  It may be necessary to have a lawyer on your side, fighting for the full and appropriate compensation you deserve.
If you or someone you love has been injured a Boston drunk driving accident, call for a free and confidential appointment at (617) 777-7777.
Additional Resources:
Boston man pleads guilty to crashing golf cart in wedding outrage, November 17, 2016, Fox 25 News Boston
More Blog Entries:
Report: Drunk Driving Crash at Daytona International Speedway, April 9, 2016, Boston DUI Accident Lawyer Blog