A recent car accident in Attleboro landed a woman with her second drunk driving charge. The woman's charge came after an early-morning multi-vehicle accident on Interstate 95, according to State Police.
Officers received a number of 9-1-1 calls reporting a five-vehicle accident on the northbound lanes of the interstate, near Exit 2 in Attleboro. The car accident happened around 1:00 a.m. Officers had to shut down the breakdown lane and two additional lanes to clean up the mess and to conduct an investigation. As officers interviewed drivers who were involved in the accident, they ended up charging the 22-year-old woman with a number of counts, including operating under the influence, various marked lanes violations, negligent operation of a motor vehicle and unlicensed operation of a motor vehicle, according to the Boston Globe.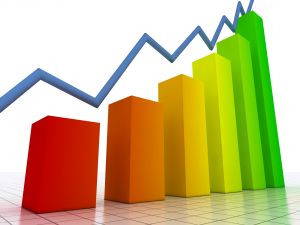 "She was given field sobriety tests on scene. Afterward, troopers determined that she was [operating under the influence of] liquor," said State Trooper, Todd Nolan.
Our Attleboro accident lawyers understand that the summertime brings about some serious risks for car accidents on roadways nationwide. More and more drivers are hitting our roadways in route to their summer destinations. During this time, high school kids and college students are out on summer break, also contributing to the increase in risks — especially alcohol-related risks. These types of automobile accidents oftentimes produce fatal results. In the recent Attleboro car accident, three people were transported to local hospitals.
The 22-year-old driver is no stranger to this kind of thing. When she was just 17-years-old she was charged in the fatal hit-and-run accident in Wrentham. This accident happened just before 10:00 p.m. in December of 2006 when she hit and killed a pedestrian.
The truth of the matter is that drunk driving-related car accidents account for about a third of all fatal car accidents nationwide.
Those who have already been convicted of drunk driving charges actually face some serious risks for future accidents and convictions. Their risks are nearly 2 times higher. Statistics also conclude that about a third of people who are convicted of driving while intoxicated are repeat offenders. Repeat offenders are also about 4 times more likely to be part of serious accidents among the higher blood alcohol concentration (BAC) level convicts. This is why it's important to make sure that the state has strict convictions and even stricter penalties, to keep these dangerous drivers from behind the wheel.
In 2009, when the ignition interlock program was first introduced in the state of Massachusetts, repeat offenders in the Commonwealth could be sentenced to these devices, ignition interlocks. As of then, there were only two of the near 550 people who had completed the interlock program that had been rearrested on operating under the influence charges. Right now, there are 49 states that require the use of ignition interlock devices for repeat offenders, with programs effectively cutting recidivism. It's important that these drivers are charged and sentenced as opposed to let off easy to help to reduce the risks of a repeat offense.
"Statistics have shown that about 1/3 of those drivers arrested on DUI/OUI charges will become convicted repeat offenders," said Senator Hedlund.

Jeffrey Glassman Injury Lawyers, LLC is here offering help to victims and the family of victims who have been involved in a drunk-driving car accident in Boston, Attleboro and elsewhere throughout the state. Call (617) 777-7777 to schedule a free appointment to discuss your rights.
Additional Resources:
Norfolk woman, 22, charged in multi-car crash in Attleboro; record includes charge in hit and run fatal, by Colin A. Young, Boston Globe
More Blog Entries:
Parents Warned of Teen Drunk Driving Accidents in Boston during Summer Break, Boston Drunk Driving Accident Lawyer Blog, May 10, 2012
Teen in Beverly Drunk Driving Car Accident Facing Slew of Charges, Boston Drunk Driving Accident Lawyer Blog, April 27, 2012