Our Boston drunk driving accident lawyers know that an alcohol-related crash can result in significant property damage in addition to personal injury.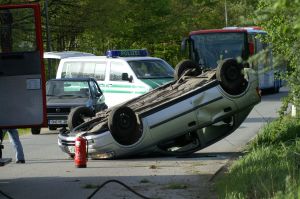 According to a recent story from WBZ, an alleged drunk driver lost control of his car and crashed into several parked cars and a home in Saugus, Massachusetts. There were three occupants in the house who were amazingly not seriously injured.
Witnesses reported the suspect's vehicle and a pickup truck belonging to the homeowners slammed into the side of the home. The pickup truck was parked in the driveway when the crash pushed it though the wall into the dining room – where they had been sitting just minutes before the crash.

While the homeowners were not harmed, a gas line was damaged by the impact, and the family could not return to the home after the accident. They have been forced to vacate their residence of 30 years do to one person's negligence. While thankful to be alive, the homeowners were quoted as saying the property damage to their home is extensive.
According to police, five 18-year-olds were in the car when it crashed. Three of the occupants were taken to the hospital with non-life-threatening injuries. The driver of the vehicle was charged with drunk driving and other alcohol-related and non-alcohol-related traffic charges.
Most car accident liability insurance plans carry a very low amount of property damage liability. In Massachusetts, the minimum allowable legal limit for property damage to others is $5000 per accident. This means that, if somebody causes a car accident, and they have minimum legal coverage (as many drivers do), the most their policy will pay out is $5,000 to compensate the victim for damage to their vehicle, or, in this case, their home.
While there may be other sources to compensate the owners of damaged property for their losses, such as the victim's homeowner's insurance policy, it is preferable to collect as much as possible from those responsible for the accident.
With the case of a car full of 18-year-olds who are drunk and cause an accident, it is obvious that they did not drink legally before driving. An underage drinker either got alcohol from an irresponsible adult or used a fake ID, or was not carded by a store or restaurant.
All three of these methods of providing alcohol to a minor can result in a finding of liability on the part of the supplier of booze. A person who gives a minor alcohol can be liable as either a negligent social host, or, in the case of a business, under the theory of dram shop liability. Even if the minor used a fake ID, establishments that serve or sell alcohol are responsible for checking the authenticity of all IDs presented. If a jury believes a business or its employees knew or should have known the ID was fake and looked the other way, they may be held liable for any personal injury or property damages caused by an underage drinker who gets behind the wheel of a car.
If you have been injured a Boston drunk driving accident, call for a free and confidential appointment at (617) 777-7777.
Additional Resources:
Saugus Property Hit For Third Time, Teen Charged With Drunk Driving, August 5, 2014, WBZ News
More Blog Entries:
2 passengers dead after drunk driver crashes car into Naperville quarry, July 3, 2014, Boston Drunk Driving Accident Lawyer Blog