There is no doubt drunk driving accidents can lead to serious personal injury and death. One recent news article from My Fox Boston looks at a close call that resulted in the destruction of a home and what appear to be minor injuries. Authorities are reporting a woman was arrested for operating under the influence (OUI) after crashing her car into a house where a 72-year-old man was sleeping.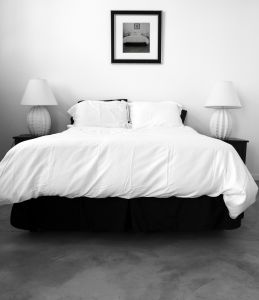 When Worchester, Massachusetts police officers got the house, it was just after 2 a.m. Defendant's car had crashed through an exterior wall, drove completely inside the house, and came to a stop with the front wheels suspended inches over the homeowner's bed that was in his basement bedroom.
The occupant, who had a bandage wrapped around his head due his injuries, said he was asleep when he heard the car crash through his apartment. He was able to get out of the way and saw people in the car trying to get out. He tried to help them exit the crashed vehicle.

It is believed defendant was turning on a street and struck a parked car. After hitting the parked car, defendant traveled through a residential lawn and hit the victim's home. The fact that he was living in a basement apartment below street level is thought to be the only reason he was not killed in the alcohol-related crash.
The alleged drunk driver is said to have been driving without a valid license, provided a fake name to police when being questioned, and failed a breathalyzer. She was also reported to have glassy and bloodshot eyes at the time of the crash. In addition to OUI, defendant was also charged with negligent operation of a motor vehicle and driving without a valid license.
As our Boston drunk driving accident attorneys can explain, one of the issues when the at-fault drunk driver in an accident doesn't have a valid driver's license is that he or she may also not have any liability insurance.
In a normal car accident case, your drunk driving accident attorney will first attempt to negotiate a settlement with the at-fault driver's insurance company. If there is a fair settlement offer that provides you a full and appropriate financial recovery, including payment for pain and suffering, medical bills, and other special damages, it may be worth taking the settlement. If they do not make a reasonable offer, it may be necessary to take the case to trial. The point is financial recovery usually comes from the at-fault driver's liability insurance provider.
In cases where at-fault driver does not have insurance, your attorney will need to look for other sources to obtain a financial settlement. One source could be your own car insurance company. If you own a car and have insurance, you likely have what is known as uninsured motorist coverage. This coverage, also known as "UM" coverage is designed to compensate you in the event you are in an accident caused by a driver who does have sufficient insurance coverage.

Call Jeffrey Glassman Injury Lawyers for a free and confidential appointment — (617) 777-7777.
More Blog Entries:
NHTSA Urges Ignition Interlock Devices for all Drunk Driving Offenders, Boston Drunk Driving Accident Lawyer Blog, December 28, 2013